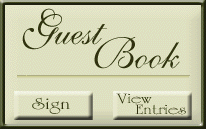 Rabbi Michael Mayersohn

Officiates Jewish & Interfaith Wedding Ceremonies throughout Southern California and Destination Weddings

Call  or Email Rabbi Michael Mayersohn 

Today at 562-522-9152 

Meet with 

Rabbi Michael Mayersohn

Rabbi Michael Mayersohn is committed to making your Jewish or Interfaith wedding ceremony one of the happiest days of your life. Call today and set up your complimentary meeting. Once you meet, Rabbi Michael will give you first right of refusal when another couple calls for the same date. Rabbi Michael will meet with you at a place convenient to you. Or, let him know if you prefer over the phone or Skype.  

Rabbi Michael is currently booking weddings for 2018 - 2019.  Once you meet Rabbi Michael you'll see why so many couples invited Rabbi Michael to officiate their wedding ceremony.

You may contact Rabbi Michael directly at 

562-522-9152 or by emailing him at rabbimichael@californiarabbi.com or complete the Contact Form and suggest days and times you are available.  Rabbi Michael is known for his swift communication with couples. 

... to call Rabbi Michael about your Jewish or Interfaith wedding ceremony, since his calendar starts booking up as much as nine months to a year or more out. The meeting is complimentary and there is no pressure when you sit down and talk with him about your Jewish or Interfaith wedding plans. Check out what other couples have said in the Guest Book or on our Storefront on WeddingWire.com.

Call Rabbi Michael right away to get on his calendar for 2018 or 2019.  He works with each couple individually and limits how many weddings he can do during the year. Call today and set up your meeting because his calendar is filling up quickly.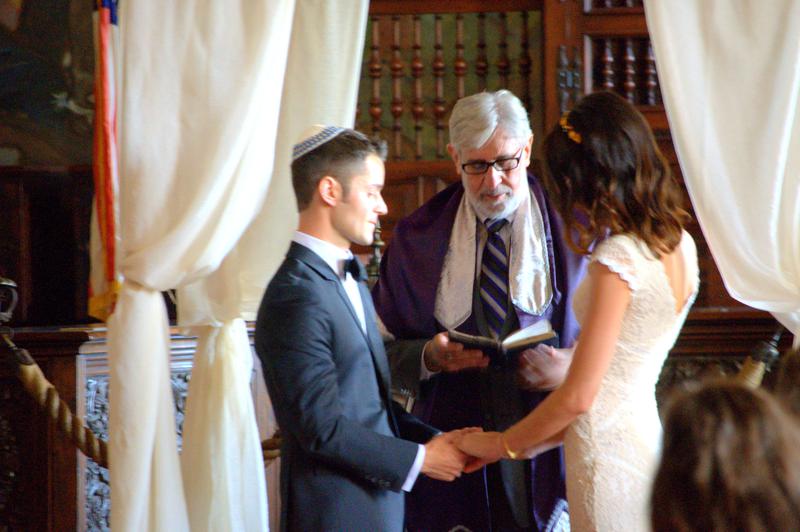 Rabbi Michael can help you with any interfaith issues that may arise from blending two different faith backgrounds.

Demonstrating his understanding and sensitivity, Rabbi Michael can help guide you through those critical talks that will make your ceremony one that respects both of you and your families and make your wedding day the most exciting and happy day of your lives.

Looking ahead to your future children? Questions or concerns about their religious identity? Through Rabbi Michael's congregational life he worked with many interfaith couples and has some expert advice in raising your children with ways to respect both of your identities and backgrounds.

You can talk to Rabbi Michael Mayersohn about anything that may be concerning you. The talks are completely confidential. He can talk with you individually or together. Rabbi Michael has couples from out of state that are able to set up telephone or SKYPE calls to serve their needs.

With over thirty years of rabbinic  interfaith experience, Rabbi Michael is ready to answer your questions or concerns. 

Rabbi Michael has traveled to destinations all over the world from Australia to Argentina to Mexico! 

He takes the time to get to know the bride & groom with two personal meetings.

Available by phone, email, Facetime or Skype on days and at times convenient to you.

Your wedding is important to him - - he's dependable, responsible, and  arrives at weddings an hour early to make sure everything is set up for a wonderful, and memorable wedding ceremony.

Where Should Your Parents Sit During the Ceremony?

Benefits of Seeing Each Other Before the Ceremony

Ideas on Ring-Bearers

Handling Young Children and Animals

Checking Out the Venue, Making Sure the Bride and Bridesmaids Can Walk

Where is the Sun?

Tips for Your Wedding Planning—Rabbi Michael Will Explain More When You Meet

Before or after your wedding ceremony you may find it helpful to talk through issues with your partner. Rabbi Michael Mayersohn has years of experience counseling couples and will be available to you for counseling sessions. Just let him know that you would like to set up some meetings. 

A Special Message to

 Interfaith Families

Pre-Marital or Marital Counseling

Jewish & Interfaith Weddings

Same Sex Weddings

Co-Officiating Weddings

Destination Weddings

Baby Naming Ceremonies

Bar & Bat Mitzvahs

Couple Counseling

Unveilings 

Rabbi Michael Mayersohn's 

Services Include:

Check out what our couples have to say courtesy of WeddingWire.com

Let Rabbi Michael Create Your Special Moment!

Rabbi Michael Mayersohn Officiates and Co-officiates Jewish, Interfaith Wedding Ceremonies throughout:


Los Angeles, Orange County, San Diego & Temecula

Ventura & Santa Barbara

and Destinations from Australia, Argentina to British Columbia (on left) 

Please Complete and Submit this Form and Rabbi Michael will Respond Right Away!

Rabbi Michael Mayersohn, ordained at the Hebrew Union College, is a Reform Rabbi. After 30 years, he has the experience, sensitivity and creativity to create the Jewish or Interfaith wedding ceremony of your dreams. 

Imagine what would happen if you get to the wedding and realize that you forgot something for the ceremony! That's where Rabbi Michael's principle of "Just in Case" comes in handy. 

He brings duplicates of just about everything, from kiddush cups to a glass to break and even a ketubah. Rabbi Michael Mayersohn always arrives an hour early "Just in Case" something is not right with the ceremony set-up. 

So rest easy because Rabbi Michael is prepared "Just in Case."

Rabbi Michael Mayersohn Will Use His Vast Experience to Create the Wedding of Your Dreams.

When you meet with Rabbi Mayersohn he will listen to you about how you want your wedding ceremony to reflect who you are. He will work to personalize your ceremony so that it is uniquely yours and no one else's. Go to the Wedding Page for more information on how Rabbi Michael can help you to customize your Jewish or Interfaith wedding ceremony. 

Rabbi Mayersohn was ordained and earned the Doctor of Divinity degree from the Reform seminary, Hebrew Union College. He served Reform synagogues for 25 years in Massachusetts and California.

Rabbi Michael has been working with intermarried couples for thirty years as a leader of the Outreach to Intermarrieds movement. The Reform Movement honored him for his innovative programs for intermarried couples with the National Belin Award for his creation of a program for intermarried couples. For more information go to Rabbi Mayersohn's Biography.

About Rabbi Michael Mayersohn